Maldives
The Maldives form a group of 1200 tropical islands stretching across the equator about 650 km southwest of Sri Lanka. Together they form twentysix atolls spanning 750 km from north to south.The Maldives with lagoons & coral reefs scattered as a stringed pearl white necklace across the Indian ocean are among the attractive islands in the world.
There are currently more than 80 hotels and resorts in operation with a total capacity of 5,837 rooms and an average room occupancy of 72.9%. Naturally, most activities center around the sea. The reefs around the islands are excellent for diving and snorkeling.
Other water sports such as water-skiing and windsurfing can also be experienced. Watersports equipment and facilities are available for hire on most resort islands to go with either a fully equipped diving school or a more elaborate water spots center.
Clipper Holidays
could offer you a host of island resorts to suit your budget. Check with us for competitive prices for resort stay, dive packages and for cruises
Snorkeling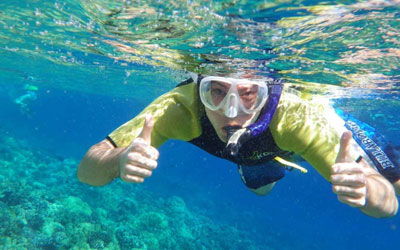 For beginners and experts, the Maldives must surely rank amongst the best snorkeling and diving destinations in the world. The combination of the diversity of marine life and the crystal clear water with visibility up to 60 metre cannot be found anywhere else. A view echoed by the Gurus of diving.
All equipment required for snorkeling or diving is available at the resorts. Almost all resort islands have a "house reef" which is literally a stone's throw away with a teeming variety of marine life at depths of about a metre.
Cruising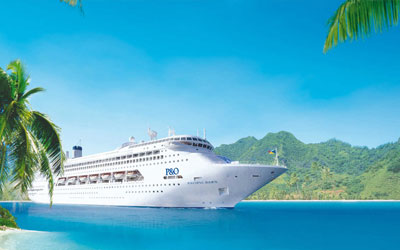 Cruising through the islands from atoll to atoll in a yacht or in a yacht dhoni (which is a special Maldivian vessel), can be an exhilarating holiday experience in the Maldives, it is not unusual for schools of dolphins to play around your boat or to see hundreds of flying fish taking flight as the boat passes by.
On a cruise, dining under a clear sky can be an experience in itself. Being located on the equator makes the Maldives an astronomer's dream and a romantic paradise. In the menu , among other dishes you would find, delicious tuna steaks accompanied by fresh vegetables and tropical fruits.
Scuba Diving
It is no surprise that scuba diving is so popular in the Maldives where the amazing coral reefs and wide variety of marine life put the country high on the list of the world's great diving destinations. Most resort islands run well equipped diving centers with excellent instructors who know their patch in Maldives. The schools offer resort courses that show what it is like to dive in tepid, crystal clear waters off iridescent reefs surrounded by schools of fish. Diving in Maldivian waters at night with lights is unparalleled.