Testimonials
Dear Ranjan
Thank you for a well organised tour to Hampi as well as a good hotel stay at The Royal Orchid at Hospeth. Thanks also to Prakash the guide at Hampi...a walking encyclopedia. Thanks to Andrew too not only for his warm companionship but also for his excellent driving and who really took care of us. On this note...Andrew if it was not for Diago,a common friend, we would not have got to know you and Clipper Holidays. Before I forget...thanks to Suresh and the driver for the warm welcome on arrival into Bangalore. The Taj Gateway on Residency road is a great place to stay in all aspects.
We do plan to visit Southern India again and we will be in touch with you for our next visit.

Thanks once again.
Olavo & Regine
24th November 2016, Germany
Hello Ranjan
I'd just like to thank you for an excellent holiday. Everything went well ,especially considering our last minute itinerary changes . The driver was safe and dependable and the hotels were above expectation, especially the Lake Hotel which had such a marvellous setting !
I will put all this on Trip Advisor in the next week or so to let others know how pleased I was with Clipper and your good self.

Thank you again.
Martin Featherstone
25th September 2016, U.K
Hi
It was a marvelous trip and everything worked out as planned! From the greeting at the airport to the guides and driver and hotels, all services were excellent. A special mention to the driver who is amazing. Professional, punctual, discreet and he never lost his cool in Delhi's traffic! Thank you for helping me make my wife's dream come true.

All the best
Guillaume
23rd February 2016, France
Dear Ranjan
I wanted to tell you that we all reached Luxembourg safely yesterday.
We all gladly remember this trip and would like to express our gratitude to you for the efficient organisation. We will certainly recommend your agency to other friends travelling to India.

Kind regards
Diane and friends
26th March 2016, Luxembourg
Dear Ranjan and Jenny,
I think Christine will be sending you the scanned feedback sheet, but I'd just like to say how impressed we were with your agency. The hotels were lovely, the trips were fantastic and we particularly liked Sharan, the driver who took us to Goa, the guide in Belur & Halebid (I've forgotten his name) and Umesh (?), who put us on the train to Hampi. I'm so glad we finally opted for the Hampi Express, as we thoroughly enjoyed the few hours of the journey when we weren't sound asleep.
Thank you for your patience in dealing with all my questions prior to the holiday and for helping to make it such a great experience. It was Christine's first visit to India and I'm glad to say she's fallen under the spell.
After leaving Bangalore, we had an interesting three days in an ashram near Gokarna. I wouldn't have missed the experience, but don't think I'd like to make a habit of it! We enjoyed Goa very much too, but the food wasn't half as good as in Karnataka. It was very kind of you to ring to check how we were doing, even when our trips with Clipper were over and we appreciated it a lot.
I'm so glad Lily recommended Clipper Travel and I'll certainly do the same if the occasion arises.
Please also thank Deepa (was that her name?) for her excellent work.

Warm regards,
Liz
19th February 2016, France
Hi Deepa,
We returned yesterday from our Kerala trip. Wanted to let you all know that we had a wonderful time. All the hotels, house boat, were excellent. All the arrangements were spot on. A special note about our driver Zaheer, who was very good, and we felt absolutely safe in the van. Please give this feedback to your Cochin office.
Thank you for all the arrangements, and looking forward to working with you again. Please pass the message to Ranjan also.

Thanks,
asha Kartha.
21st December 2015, Bangalore
Hello Ranjan,
Melvyn and I just wanted to thank you very much for providing us with such a good tour of South India. It has rained ever since we came home but I understand the rain is even heavier in India and we came home not a moment too soon!
I will most certainly recommend both you and Andrew to any of my friends wanting to do a personalised tour of South India.

Many thanks again.
Anna Conlong
8th November 2015, U.K
Dear Ranjan,
Now that I have been home for a week (and a few hours) I want to thank you for the excellent work you did in helping with my itinerary. Everything you arranged worked perfectly. With stopping places as varied as Allahabad, Varanasi and Kolkata on the one hand and Darjiling, Kalimpong and beyond on the other it is taking me a while to get my mind back to the routine of my quiet life here in Brisbane. Many people have asked me when I am going travelling again!

Thanks again and kind regards
Brian Lee
26th March 2014, Australia
Dear Ranjan,
Just wanted to reiterate what a great holiday we had. Thank you for putting together a brilliant itinerary. Although we saw lots it never felt rushed and we had time to see places properly. The hotels were, without exception lovely: we enjoyed the variety of town and country. And of course our driver , Kishan, was excellent, very knowledgeable and full of good advice and willing to oblige.
I have attached a photo of Helen and I having fun in Old Delhi.

Regards
Ann
3rd November 2013, U.K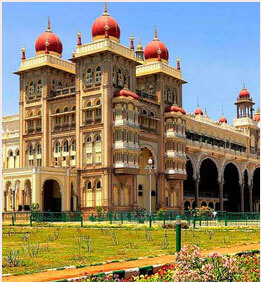 Karnataka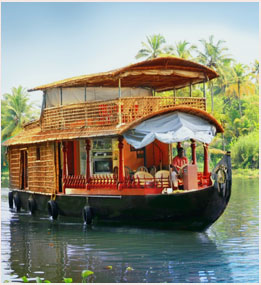 Kerala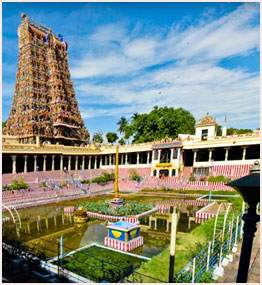 Tamil Nadu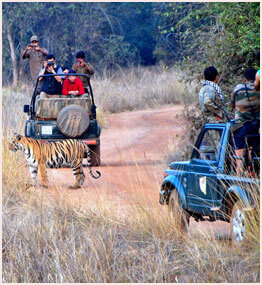 Wildlife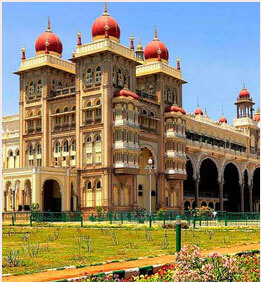 Karnataka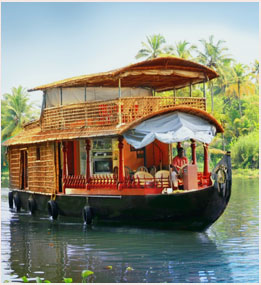 Kerala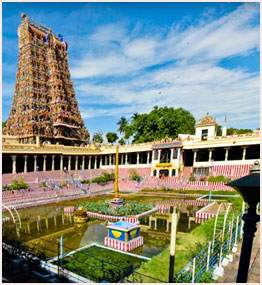 Tamil Nadu